Website Maintenance Glasgow
Website Maintenance
Glasgow
Let's say we have created a magnificent, expert website
that is the most current, effective, and impressive one yet.
We are all aware of how quickly the internet is developing
and how monthly changes are being made to website
creation methods.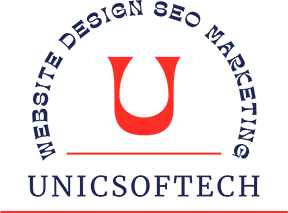 Why is website maintenance necessary?
It's really difficult to run a website and a business simultaneously. Instead of focusing on their core operations, the majority of business owners would look for someone to handle their website. Companies that maintain business websites charge relatively expensive fees on an annual basis. It's a major challenge because it's so expensive, especially for small company websites that deal with this issue.
We offer cost-effective website maintenance services in addition to website design for businesses. Our website maintenance team will take care of everything to keep your company website operating efficiently, current, and It's a hassle-free, professional, and easy solution for companies who can focus on their business instead of fussing with their website.
What Does Website Maintenance and Hosting Include?
Installation of necessary software (protect hackers attack)
keeping track of website statics
Page additions and updates
Weekly or monthly content additions or updates
Troubleshooting/debugging
Do you want your customers to take advantage of what you have to offer? You and I both do, of course! Although regular security and software updates might not be your top concern, they may help you prevent issues like malware, sluggish website loading times, and broken links, all of which can lead to poor site operation and a reduced return on investment. We have focused on website maintenance from the start.
We've created a system to make sure we're always accessible when you need us because we understand how important it is to have your business online twenty-four hours a day, seven days a week. We also understand that a website is never fully finished because you might need to make ongoing changes, some significant and some minor.
Sites maintained by us are secured by a custom firewall and constantly backed up, so data loss is never a concern. To form beyond any doubt you're running the foremost later software, we too handle all security fixes and CMS overhauls. You're likely mindful of how regularly plugins, topics, and the WordPress core ought to be upgraded in the event that you oversee and keep up a WordPress website. You have the option of using this service either once or once per month with no minimum term.
In addition to maintaining and updating your plugins, core, and themes, we will also back up your website before releasing any updates. This way, if an update breaks your website or causes it to crash entirely, we will have a backup of the website to restore to in order to fix the issue and get your website back up and running quickly.
If you spend a lot of time each month making minor adjustments to your website, why not hire us to make these changes for you? On a number of stages, counting WordPress, level HTML, Joomla, Drupal, Magento, and Shopify, able to make alterations to your site. Examples of the kinds of adjustments we can make include text editing, image editing, and functionality improvements. So we will be pleased to assist you more if you need it.
What exactly is website maintenance?
Website maintenance is essentially the process of regularly inspecting your site for errors and ensuring that everything is current and responsive. To keep the website updated, safe, and tried and true, this must be done on a regular basis. This increases both your visits and Google rankings for your website.
It's crucial to maintain your website updated whether you own a little business, a major organization, or both. In addition to preventing significant issues, this enables you to engage and communicate with targeted customers and future website visitors.
Verify whether the pages on your website load quickly and flawlessly.
Create a backup of the data on your website to ensure its security.
Ensure that your location's programme and plugins are up to date.
Verify that every form is in perfect functioning order by inspecting it.
Remove spam comments from your website's posts and pages.
Ensure that there are no visible broken links on the pages.
Check your website for 404 errors and fix them.
Stay current with your location to keep your pursuers intrigued and returning.
Retain control of their location, facilitating and ensuring that everything is running smoothly without a doubt.
How much should I spend on Website Maintenance Glasgow?
Once your website or app is finished, you'll realize that the challenging work is ended. On the other hand, every website and app needs routine support to ensure that they continue to function properly. You'll discover issues that need to be repaired or features that need to be added as more people use your mobile app or website.
Employing a skilled software engineer for your website or app will help you stay on top of website maintenance, enabling you to provide far better client interaction.
Unicsoftech is one of the best company for Website Maintenance Glasgow

What Makes Dedicated Programmers Important for Your App or Website?
Many people hire a skilled software engineer to create their app or website, but they take responsibility for ongoing maintenance of their claim. This presumption could result in significant technical problems that aren't properly resolved, costing your business a lot of time, and harming your reputation with app users and website visitors.
How to Choose a Programmer to Maintain Your Website or App?
To maintain your website or app current, you must work with a website maintenance services provider. Budget between £3000 and £4000 per month, or £25 per hour, for a dedicated coder. To keep your site or app up to date, you'll require somebody with the specialized know-how and the capacity to communicate appropriately with you and your staff.
What does a website maintenance plan include?
We've already provided a basic overview of what site maintenance entails. It's time to audit the key focuses of the best website maintenance services or WordPress site upkeep administrations list.
Conduct a vulnerability scan
Security should be the fundamental goal of website maintenance. Search for spam that may have escaped your spam filters. Regular helplessness scanning makes sure that your website is not attacked or compromised.
2. Fixes and Restorations
Faults, flaws, and broken links are the root of the entire situation. Both internal and external links need to be evaluated. A link checker can be used to look for broken links because they annoy users and hurt search engine results.
Verifying the compatibility of the browser
Verify that every element of your website functions properly in the most widely used browsers. Also, your website should function properly in less popular browsers.
Upgrade the program
It's crucial to maintain the essential software on your website updated. For occurrence, a content management system, topics, and plugins. On the off chance that it makes sense, overhaul non-critical computer programs as well.
Your website's backups
Naturally made week by week database reinforcements would be reestablished at slightest once each six months.
Site Efficiency
It is imperative that you examine this matter twice. Use Google Pagespeed Insights or Yahoo's YSlow to find problems that are causing your site to load slowly.
Search engine marketing (SEO)
You can identify the problems affecting the ranking of your website using SEO.
Tools for analysis
Utilize the Google Analytics dashboard to look at your site's important metrics and the trends in those metrics.
The capacity to perform
Verify that all of the key features—including completing contact and checkout forms, as well as signature forms—are operating as intended.
Information on a website
wordpress website maintenance services
website maintenance services company
top website maintenance services
website maintenance services near me
website maintenance uk
website maintenance cost uk
website maintenance services companies
website maintenance jobs in glasgow